Car Wreckers Coburg
Cash for Old Cars | Free Car Removals | Used Car Parts

About Car Wreckers Coburg North & South

For all used, junk, or scrap car owners in Coburg, Car Wreckers Coburg has numerous cash for car deals. Let us know if you currently own any of the used, scrap, broken, or old unwanted cars, and you instantly want to get rid of them. Our scrap car buyers will pay cash for cars of hundred dollars right away.
Moreover, the car wreckers in our yard, also offer completely free car removal from anywhere in the Coburg area. It is very important for a car owner to responsibly dispose of a car. The ideal move is always to make repairs but if the damages go beyond repair, you must sell it to the nearest car wrecker.
For anyone wishing to sell their old, unwanted, unregistered, or used cars, there are numerous auto-wrecking businesses that accept all unwanted vehicles. The trick is to make a deal with the one that is offering their clients the most benefits. Make a deal with the company where you are not ending up spending money when actually you are there to earn cash for your old car. Car Wreckers Coburg pay cash that is best suited to vehicles as our car wrecking business has served decades of success in Coburg Victoria. We accept all wrecked and damaged vehicles in exchange for reasonable cash.
Service Areas and Locations
At Car Wreckers Coburg, we are obliged to provide car wrecking and dismantling services in all the following suburbs.
Our Services
There are a number of services that a good car wrecking company has to offer. Car Wreckers Coburg, luckily, is offering each one of the benefits that make a client's experience worthwhile.
Cash for Used Scrap Cars Coburg
Sell any broken, damaged, used, or old car for dismantling. We buy cars for cash and pay money on the spot.
Genuine Used Spare Parts Coburg
At our auto parts store, we sell all kinds of genuine and used spare parts from all car makes and models.
Free Old Car Removals in Coburg
There are no towing, pick up, or removal charges when you choose our company to sell your old scrap car.
Auto Salvage Dismantlers Coburg
Our company buys cars for dismantling and scrap metal. So, all cars are accepted from any make or model.
Instant Cash Payments on the Same Day

When you sell your unwanted, used, junk, or broken cars to us at Car Wreckers Coburg, we promise you same-day cash payments. It makes no sense to us to keep our clients waiting for the money we owe them.
On the day that we come to you for the towing of your unwanted car, we make sure that our team pays you full value in cash right on the spot. Depending on the overall condition of your car we determine a cash quote. We wreck all the cars, buses, trucks, vans, jeeps, UTEs, SUVs across all of Melbourne.
Same Day Car Removal Free of Cost
It is important for us to immediately tow away the damaged and accident-ridden cars as quickly as possible, from anywhere in Coburg. Car Wreckers Coburg offer a free towing service all across the suburb regardless of how near or far you are located.
All you need to do is decide a day for the car removal and give us your full address in Coburg. Our team comes to you within twenty-four hours and tows away your car. Our services are directed to make the experience free of hassle for you. And so we do not charge any fees for our car removal service.
Expert Car Dismantling and Salvage
After bringing your broken and scrap cars to our Car Wreckers Coburg wrecking yard, the expert auto dismantlers carefully take charge. They first drain all the excess fluid and residual fuel from the car. And after that, they dismantle the car, separate all the damaged parts and seemingly good parts.
The experts test all the seemingly good parts for their quality and confirm if they are good enough to refurbish other cars. After this, the parts are stocked up in our collection of genuine used car spare parts.
Environment-Friendly Car Recycling
At Car Wreckers Coburg, our experts follow an eco-friendly approach when going about a scraped car. They make sure to sort all the discarded and damaged car parts material-wise. All the metals, rubbers, plastic, and glass are carefully recycled.
Our experts make sure to utilize all resources to the maximum and minimize waste.
How Does Coburg North Car Wreckers Work?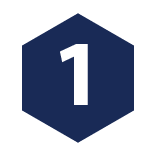 Get Free Quote for Vehicle
Schedule a Free Car Pick up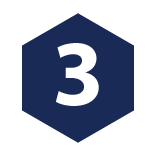 Cash on Spot & Car Collection
No-Obligation Car Evaluation Without Any Fee
Signing up for an evaluation at Car Wreckers Coburg is not difficult. You can either call us with the details of your car or fill up a simple online form.
Our expert car wreckers and car valuators require just the basic details of the car that you wish to sell. When we receive those details, we quickly let you know our estimation. Make sure that you provide us with all these details when signing up for an evaluation.
Your car's make and model
It's model year
Its mileage
Overall condition of your car
Your full pickup address
Your name, email, and contact number
Depending on the condition of your car, you may earn cash up to $12,999.
Active and Prompt-Responding Customer Care
Contacting our customer care staff is not at all difficult. Our experts are always available to serve you and can be reached over a phone call or over email. We respond to all your queries promptly.
At Car Wreckers Coburg, we ask about the car that you wish to sell and offer you the best options. Once you let us know that you want to sell your car, we schedule a pick-up on the same day if that is what you prefer.
Get in touch with our staff using either of the following methods.
Call our customer care helpline to talk to our representatives or car wrecking specialists.
Email us the details of your car and send us your full contact to request a cash quote.
Fill an easy quick quote form that we have online and get an instant evaluation.
After getting your vehicle details, we assess them and offer you the best quote for your car.
For used car parts at Car Wreckers Coburg, people can use the same form if they are searching for used car parts. You can use call us or use our form and we will get back to you with part price and availability.
Sell Us all Makes and Models for Car Wrecking
At Car Wreckers Coburg, we accept all brands, all models, and all kinds of cars. You can sell us loaders, trailers, containers, mixers, pickup cars, 4wd cars, dump cars, or any other special-purpose vehicles. We deal in all popular brands and you can get expert assistance at Car Wreckers Coburg. We wreck following and all the models that you own.
With Car Wreckers Coburg, you do not have to worry about any hidden fees or additional charges. All of our services from evaluation to car removal and final wrecking, are completely free of cost!